…comedy shorts made on budgets that were so shoestring they were 'that bit of plastic on the end of a shoestring'. Films including Eat In, The Missing Link, Lube and When I Leave The Sixth Form I'm Getting Straight Into Something Media Related screening on TV (Channel 4, ITV, BBC), becoming film festival and internet favourites and still much loved today.
He went on to write and direct £3.5 million feature film Crust, a comedy about three ordinary people from the Midlands and a seven foot boxing crustacean, starring Kevin McNally, Madhav Sharma and Ulrika Jonsson (as herself).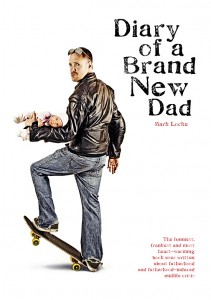 It was theatrically released in the States and Japan, where it did well enough to inspire a sub-genre of bonkers sporting sealife movies including Calamari Wrestler and Crab Goalkeeper. No seriously, you couldn't make this shit up.
For much of the last decade Mark's been making award winning music videos for some of his favourite bands on both sides of the Atlantic. (That's 'award winning' twice, why do these biogs have to maintain an illusion of complete success when we all know there's moments spent staring at the wall, contemplating self harm?) He's also developing book projects and is back with new writer/director material – the painfully amusing Townies, a new feature film and a surprise new comedy that's so totally up Mark's alley he has to rock a Tena pad when he thinks about it.